By F.D.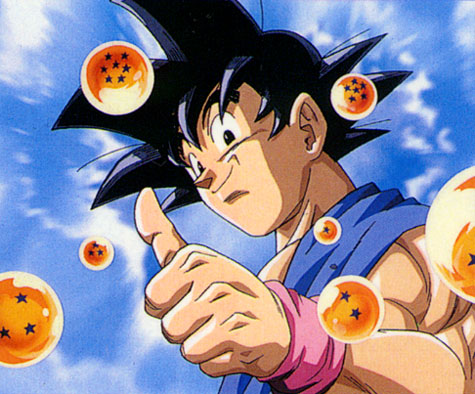 "I'm back,yo!!"
When it comes to Anime, nothing will ever come close in terms of legacy than Dragon Ball. Akira Toriyama has been pioneering this franchise since the manga started in 1984 but the Dragon Ball's meteoric rise to legacy came when Dragon Ball Z Anime premiered. This Anime is one of the few Animes that started the Japanese Anime's Fandom extravaganza in the West, especially in North America. Even today, there's still Otakus discussing about Dragon Ball up to this day, proven that Dragon Ball has become a cult classic that has stuck with old and new generations and become one of Anime's Wonders of the World.
Well, rejoice, Dragon Ball fans! As we are usher into the release of the next Dragon Ball Z Movie, Fuukatsu no F (Revival of F), just right after the release of the 1st Dragon Ball movie released in a very long time, Dragon Ball Z: Battle of Gods in 2013, Toei has give upon a wonderful surprise for the Dragon Ball fandom! After 18 long years since Dragon Ball GT, a brand new Dragon Ball Anime will air named 'Dragon Ball Super', which will be released in July on Fuji TV at 9:00am (The timeslot currently occupied by Dragon Ball Kai: Majin Buu Saga, for those who are curious with Japanese Television and such).  The story of Dragon Ball Super takes place after the Majin Buu saga, which makes sense, considering the currently airing Dragon Ball Kai Anime is on the Majin Buu Saga.
The creator of the Dragon Ball franchise, Akira Toriyama, will also be credited for "original story & character concepts". Kimitoshi Chioka acts as the Director while Naoko Sagawa and Atsushi Kido will join Fuji TV's producer Osamu Nozaki to be in the production team. Nozaki did quote about the plot of the new series, said:
"As I read the plot [of the series] I've already received from Akira Toriyama, my dreams for this begin to expand. An enemy even stronger than Buu or Freeza may appear…"
Osamu Nozaki
This news has come as a huge surprise for the Dragon Ball fandom, considering they are anticipating the new Dragon Ball Z Movie: Fuukatsu no F coming to cinemas worldwide soon. While most of the Dragon Ball community are hyped for this new Anime after 18 years of wait, some felt a bit hesitant about how will this brand new Anime fare, considering how Toei handled Sailor Moon Crystal so far based on opinions by Otakus worldwide. But we just have to wait and see the brand new adventures of Goku and friends to your TV Screens soon!